Youth Nights

Starting again in the Fall, Wednesday evenings at 7pm at the church building will be a time of singing, lessons, and then games and refreshments for ages 8 through high school age. Four classes will be provided: 5-8 years old, girls 8-12, boys 8-12, and high school.
Catechism Program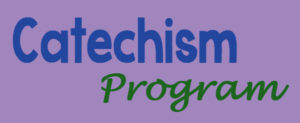 Train a child in the way he should go, and when he is old he will not turn from it.       Proverbs 22.6
Students are encouraged to memorize and understand the Westminster Shorter Catechism or the children's First Catechism. As one memorizes the catechism, that person absorbs into his or her thinking simple, biblical answers to the most important questions of the Christian faith.
Sunday School Classes

Each Sunday morning starting at 9:45am, Faith offers Bible teaching classes for all ages of youth. There are classes for toddler/preschool age, younger elementary age, middle elementary age, junior high age, and a class for high school age.