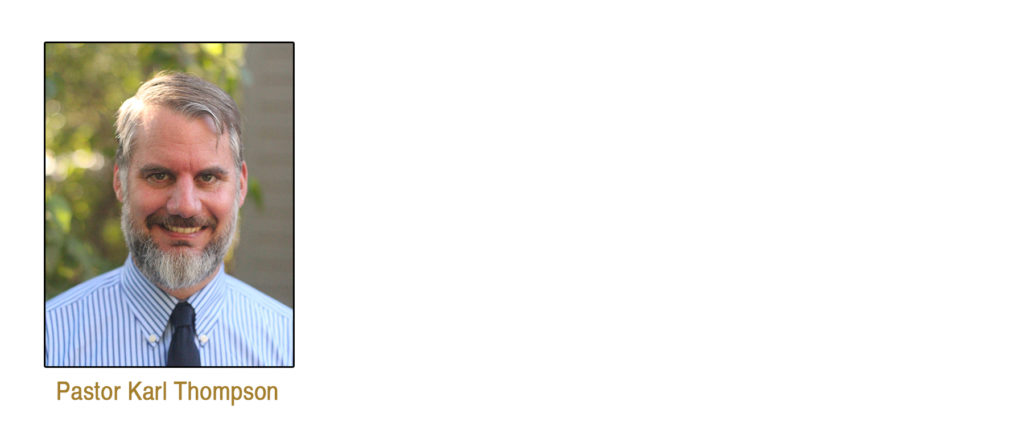 From my earliest days, I have been taught the grace of our sovereign God. By His grace, I have not lived a day when I did not realize that I was under the care of my Father in Heaven. While growing up, my family was very active in the life of the church and my parents worked hard to raise me in the nurture and admonition of the Lord. I attended Westminster Theological Seminary in Philadelphia and was ordain to the Gospel Ministry in 2003. I served as a pastor in northern Wisconsin for 11 years. Then, in 2014, the Lord called me to serve as the pastor of Faith OPC in Grants Pass. It makes sense for us to come minister at this church, as this is the church that my wife attended through most of her teen years. Our four children are delighted to enjoy the fellowship with the other children in the church! I am deeply optimistic for the work that Christ is doing in His Church, and look forward to all the ways He will bring glory to himself in this Church.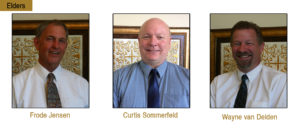 Frode Jensen
 
God, in His mercy, caused me to be born into a Christian family, to be baptized and catechized as youth, and to believe on the Lord Jesus Christ as my Savior and Lord. College, marriage, children, secular work, all of life really–God has been faithful even when I have strayed or been less than diligent. Coming to an understanding of God's sovereignty and the doctrines of grace brought me to the Reformed Faith and Faith OPC many years ago. God has enabled me to be a teacher, an author, and a publisher; He blessed me with my wife Jessie, two children and five grandchildren. It is my pleasure to have served as elder for many years and to have been used in a variety of ways in people's lives.
 
Curtis Sommerfeld
 
God lavished his salvific grace upon me as a young child. I grew up being trained in the doctrines of grace, and came to love God's sovereignty over all things. Over time, He enabled me to teach the glories of God and His Gospel as revealed in Jesus Christ – a true privilege. He further blessed me in marriage to my wife Sharie, and the subsequent arrival of two wonderful children. We moved to Grants Pass in 1988 and have been longtime members of Faith OPC. It is a joy and an honor to serve Christ in His Church, through serving the brothers and sisters of Faith OPC. God has been extraordinarily good and faithful to me. It is my earnest prayer and desire that I might demonstrate my love and gratitude to Him, by honoring and glorifying Him as one of His servants to His people.
 
Wayne van Delden
 
I was born and raised in a Reformed, Christian family in Southern British Columbia. Married to my wife Sandy in 1995, we have since been blessed with six children; three girls and three boys. We moved to Southern Oregon in 1998 and joined Faith OPC, the church in which Sandy was raised. We became involved in the life of the church helping with things from VBS to Sunday School teaching. In 2010 I had the privilege to begin serving as an elder. It is my hope that I will serve well and that God will be glorified by my service.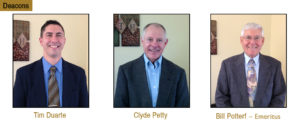 Clyde Petty
I was raised in church from the age of four onward. At the age of twelve I realized that there were decisions to be made that involved serving the Sovereign and creator God of all the universe. God, in His electing grace and mercy has brought me through time and space, and my relationship to Him has made all the difference. I have been a man most blessed. I have been blessed by the people with whom God has surrounded me. I had a Godly mother who had no greater joy than serving God and her family. God has blessed me with a wife, Chris, who has been my best friend and life-partner , and two children and grandchildren who have become the delight of our lives. (Never a dull moment!) I look forward to serving God and His church and pray that I will use my remaining time on this earth well.
Save
Save
Save