Oak Lane Retirement Living


Every 1st Sunday of the month at 2:30pm, some of Faith's congregation joins the folks over at Oak Lane Retirement Center for a time of singing, devotion and fellowship.
We have been participating in this ministry for over 35 years and what a blessing it has been for all involved! Come join us!
Grants Pass Pregnancy Care Center

Each year Faith Church participates in a fundraiser for our local pregnancy care center called Baby Bottle Boomerang.
Members are encouraged to take home a special baby bottle provided by the PCC and bring it back filled with extra spare change, dollars or a check.
These filled baby bottles are then delivered to the PCC and the money raised is used for helping to educate pregnant moms to choose life for their unborn babies.
Gospel Rescue Mission

The local Gospel Rescue Mission is a ministry that Faith is involved with in many different capacities. Some of our congregation volunteers in the Thrift Store and office, some volunteer as board members while others donate needed supplies and items to be sold in the Thrift Store. Part of our ministry in the past as been serving monthly meals for the Women's Fikso Center. Faith has also sponsored and furnished rooms at this Fikso Center.
Christmas Shoebox Ministry

Starting in the fall, Faith's congregation will be encouraged to sponsor a shoebox. This ministry includes selecting a variety of small items to be packed into a shoebox that will be wrapped and delivered to underprivileged children around the world.
RC Sproul Radio Show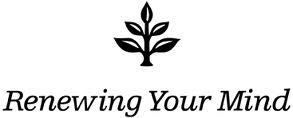 Faith Church sponsors RC Sproul on the radio. Listen to Renewing Your Mind every evening at 9:30pm on KDOV radio at 91.7 FM(Medford); 88.1 FM(Grants Pass); and 106.5 FM(Cave Junction).